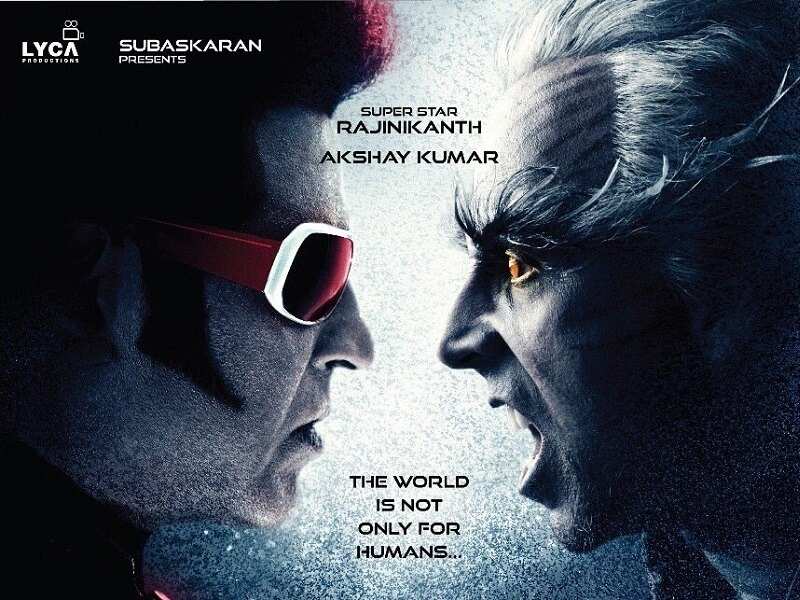 Robo 2.0 is the most anticipating film of the year. The film was into production from past two years and finally gearing up for its release on 29th november – 2018. This science fiction action thriller is the great vision of the director S. Shankar.The trailer released recently is magnificent and marvellous. It seems like the film deserves a standing ovation and definitely 2.0 may conquer the box-office with remarkable number of collections.
2.0 holds the impressive storyline as when the technology targets humans and its when the fifth force evolves then to suppress the adversary a super power must reboot for saving people or to set the things alright. The visuals are a treat for the audience as because of the visual effects which are very true & real to watch. Especially the fans of Rajinikanth and Akshay Kumar will be amazed watching their superstars in never before characters.
Even AR. Rahman, seems like the world class music director has done his career best work. Cinematography of Nirav Shah has just expressed his super mettle. Editing done by Anthony has also proved himself yet again.The director of the film S. Shankar just nailed it with his extremely fascinating vision and the production house Lyca Productions are the main core reason for this magnum opus work to get shaped up.
Hoping 2.0 will lead Indian Cinema to the next level and make Indian Cinema proud at the forefront of World Cinema.