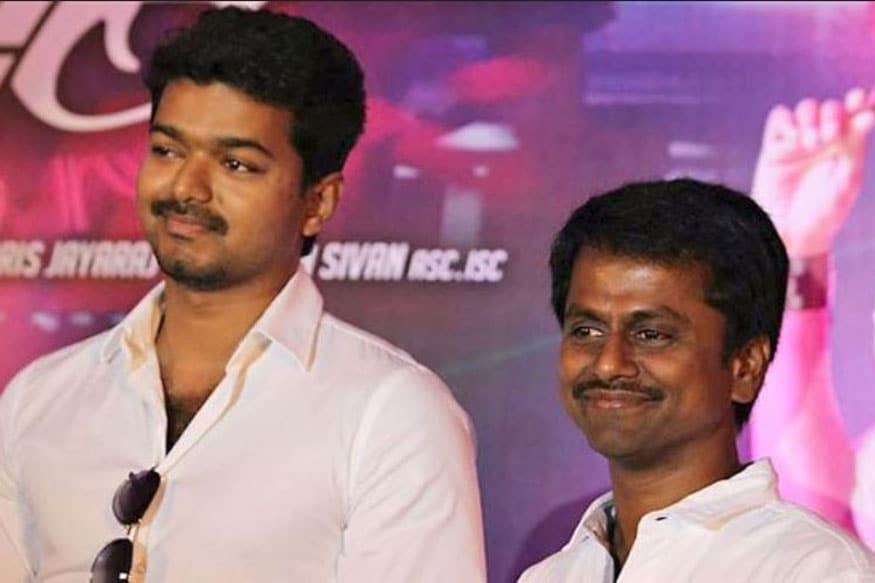 With Tamil Nadu police lodging an Anti-National case film director A.R. Murugadoss for some objectionable scenes in 'Sarkar' and with the possibility of an arrest staring at him; the troubled director has applied for an anticipatory bail today in the TN High Court.
It may be recalled TN police officials had raided Mugugadoss's house late last night. The police raid took place after angry AIADMK leaders got enraged when they came to know that some scenes in 'Sarkar' belittled the former TN chief minister late J Jayalalithaa and her policies.
Following the objections raised by the TN government and AISDMK leaders, the producers of the film, Sun Pictures, last night had agreed to delete the objectionable scenes from the Vijay and Keerthy Suresh movie.
Meantime, a person named Devarajan lodged a complaint with the Chennai police commissioner to book a case terming Murugadoss as an anti-national. In his complaint, Devarajan cited a scene in the film in which Murugadoss himself appears and throws away grinders, mixers and table fans into fire indicating that people should reject such freebies.