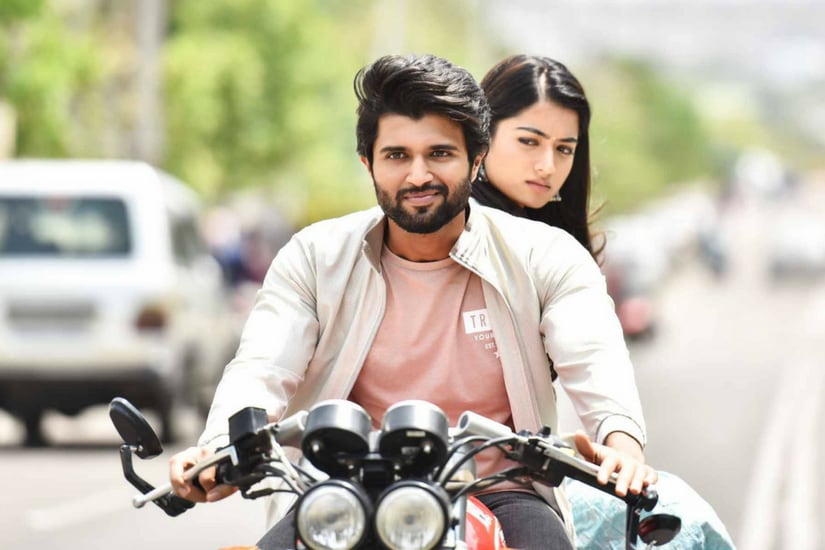 Geetha govindam the recent flick from vijay devarkonda. The film is all about misunderstandings and issues between the protagonists and their journey. The key aspect was in the way of its narration the director parasuram has executed flawlessly with his writing abilities. This rom com film has got perfect executions from all the crafts.
Casting: vijay devarkonda & rashmika mandanna performances were at their best they just nailed it and comic artists like vennela kishore, rahul ramakrishna, abhay petiganti  have created a lot of laughter in the film their performances generated lot of humour!
Gopi sundar the music director of the film, His music worked beautifully for the narration. And the director parasuram has pulled out perfect casting to say at the first step as well the aspects chosen for narration were engaging and was entertainingly narrated which favoured the narrow storyline he picked up. And the visuals of the film were rich as the production values made a mark in every frame of it to be in worth of telling a story.
Songs were very supportive to the story of the film as it was in link with the continuation of the story and lyrics by sid sriram, his lyrics like inkem inkem kavali was soothing the story and nothing was out of the box or distracted, it went on with fun and calm all the time and was managed to prevent lags.
The story between protagonists and their journey the conflicts and the chemistry between them was pleasant and hilarious too So, geetha govindam is a perfectly dealt romcom entertainer with complete change over characterization compared to vijay's arjun reddy and he was too perfect in handling it. as well rashmika was good with her presence of role in the film and seems capable of doing much better roles. Even the other characters were manageable to produce entertainment.
Bottom line: As a whole geetha govindam an entertaining love story with comedy preventing the regular way of commercial narrations follows a simple path sticking to the story line.